Presenter

The TSV Ismaning e.V. is the largest of the Ismaninger sports clubs. We have about 1600 members in nine departments of amateur sports and partially competitive sports. Whether volleyball, basketball, handball, table tennis, gymnastics, martial arts, athletics, curling, winter sports: here everybody can find the sport that suits best.
Der TSV Ismaning e.V. is member of Bayerischer Landessportverband (BLSV), of Bayerischer Amateur Kickbox Union e.V. (BAKU), of Bayerischer Karatebund e.V. (BKB) and the Deutscher Karate Verband e.V. (DKV).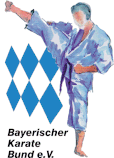 TSV Ismaning e.V. - Department: Martial Arts "Die Skorpione"

The Kampfsportschule Ismaning was founded in September 2001 under the banner of "Martial Arts Friends Ismaning e. V.". The pioneers and founders of the school were Andreas Schätz (multiple WTSDA Tang Soo Do World Champion) and John Grimmer. Since the founding of the school, many students have started their way with us and celebrated great sporting achievements.
The successes of the founders and founding coaches are reflected in the level of the students. Not only at national but also at international level, they always present athletes with impressive performance.
The decision to found a martial arts school was both for the Municipality of Ismaning as well as for the main sportsclub TSV Ismaning e.V. an enrichment. Kampfsportschule Ismaning is a member of the TSV Ismaning e.V. since 2005.